Regine Velasquez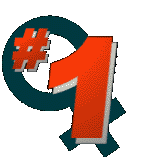 The Philippines
NUMBER ONE
MUSIC POP ARTIST!
Let the numbers do the talking . . .
'R2K: The Concert' is most successful concert series
for a Filipino artist in a non-holiday period . .ever.
It sold out both it's dates
with more than 35,000 seats taken.



Though officially 'R2K: The Album' is reported to have sold
more than 120,000 copies the real number was estimated
to be more than 350,000 copies! (and climbing . .)
UPDATE-11/15/00 -600,000 PLUS+ (conservative estimate)
Meanwhile since that last report (about 4 months ago)
Regine's record company added another platinum- (4x)
for a total 160,000 copies sold . . only?!!
Do the words 'what-a-rip' mean anything ?



R2k:The Album has not left the top 5 of several major
music charts since it first was released. That was
than 11 months ago! Meanwhile, a new album was
released and her Christmas album had to be pushed
to Christmas 2001.
Regine has a presence in 4 albums in the Top 20
all at the same time recently! Outstanding . .

Regine is just about to release her
2nd album in less than 3 months
Now get ready for what may be
the best selling album
of Regine's career
for many years to come -
REGINE VELASQUEZ
" L I V E "

This one's going to be the 'Monster' . .

Can Viva say the words-
" higher royalty percentage? "
Yes, that is in English. hehe..
- INTERESTING IN-formation -
( Our 'Ya Don't Say' Section )
_______________



R2K: The Video was recalled throughout the country
when it was learned that it had a misprint. It wasn't
the concert but her videos that came with
the R2K CD and the making of those videos.



Though Regine is considered the best live concert artist
not only in the Philippines but throughout Asia, BUT she has
never had any of her concerts officially released on Video.



Back in the early 90's Regine was mentioned as one of only
three artists who can sound just as good live (if not better)
as she does on records. The other artists were Michael Bolton
and Barbra Streisand. ( Note: M. Carey was not around yet. )
It is said that singer COCO LEE sold
more than 6 million albums in Asia
We now have reason to believe
that Regine's Asian releases
combined sold just as much
Both COCO LEE
and MARIAH CAREY
heard some of Regine's music
While REGINE was thought
to be copying CAREY when
one of her videos was made
to paid tribute to CAREY
(One of Regine's idols.)
It's COCO who was called
'Mariah-be' by the press
for releasing an album that
sounded definitely CAREY
Meanwhile, CAREY is being
sued . . for a song that
incredibly sounds like
REGINE's first Asian
number one song-
" In Love With You "
How you do like them apples . .

u n b e l i e v a b l e . .
.

For more updates and information
about your favorite 'Singing Peacock'
as well as other Philippine Songbirds-


Check them out in our new:
The Inside Buzz site

Get the inside buzz -

from the definite diva bulletin boards.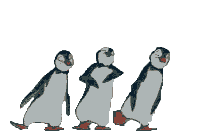 For music fans of substance and taste.
We aim to please.
Your music waiters:
Music Man Jun, Robert and Bong Liwag
( I'm sorry, we're all out of music pop tarts.)


" Thank you for the music
those songs you're singing . .
thanks for all the joy
you're bringing- "

Midi song playing : " Thank You For The Music "