.
" Just one song from you
can take me
up to where the stars
are waiting . ."
" Your voice
carries me,
high on the wind
like a melody -
Your voice
carries me away . ."

" Way beyond
the highest high,
way out where
the eagles fly -

Your sweet voice
carries me away . ."
.


ASIA'S TOP SINGING PEACOCK


Regine Velasquez is one of the most vibrant and powerful voices in the Philippines. She was named Asia's Songbird when she won the Asia Pacific singing contest in Hong Kong in 1989. Regine has proven to be one of the most sought after performers of all time. She has done several platinum albums and has done duets with famous singers like Jacky Cheung in "Follow the Sun", Paul Anka in "It's Hard to Say Goodbye", Jose Mari Chan, Janno Gibbs, Gary Valenciano, Martin Nievera, The Tux, Wency Cornejo, and Remus Choy of the Grasshopper.
______________________________________________________________



Childhood Memories

Regine, or Chona as they used to call her, grew up in San Jose Balagtas, Bulacan to Gerrie and Tessie Velasquez. She was a simple, kind and well loved lass by her town mates. Regine is the eldest of five children. At 4, she was already singing, but it was at 6 that her father, a frustrated singer, taught her how to sing powerfully using her diaphragm. Her father used to bring her to the beach and let her sing submerged in neck-deep water. This way, she was trained to use her diaphragm in reaching high notes and strengthened her lungs. Her mother on the other hand, taught her how to express emotions while singing.

Regine lived a simple yet happy life. Her family means a lot to her. She recalls how they all used to sing at home, how patient her mother was when designing her singing competition dresses and how her father sewed them. She also recalls how smart she was at an early age and how she enjoyed the applause. "Maliit pa ako, lista na ako. Feel na feel ko yung pinapalakpakan ako."


Singing Career

Regine started competing in singing contests when she was 6 years old. Whenever she won, Regine would always give her prize to her parents. In 1984, she won the prestigious "Bagong Kampeon" television show with the song "In Your Eyes", holding onto the title for eight consecutive weeks. A recording contract with Octo Arts International awaited her after her superb achievement. Her first single with the said recording studio was "Love Me Again", which didn't make the charts. But that didn't stop her from attaining her dreams.

Pops Fernandez invited Regine to her weekly show, "Penthouse Live", which led to a singing career, as the show's executive producer, Ronnie Henares, offered to be her manager. Ronnie made her a star and was responsible for her image change from a probisyana (country girl) to a Manilena. He improved Regine's fashion style, speech, voice and image. Regine's career intensified after winning the Asia Pacific Contest in Hong Kong.

From "rags", Regine suddenly made it to "riches" little by little. She was able to buy her first car, a second hand Toyota Corolla, a feat she is very proud of.

Regine's career continued to blossom in the succeeding years. In 1990, she declined an offer to be Kim in "Miss Saigon" as she felt she was not ready for it. She has done several concerts here and abroad with well-known artists such as Janno Gibbs and Ariel Rivera in "Foolish Heart" in Los Angeles, Toronto, Canada; Kuh Ledesma in "Power of Two" in San Francisco, Pops Fernandez in Italy; as well as other successful local shows.

Regine also ventured into acting and TV hosting. She appeared in several movies like "Do Re Mi", "Wanted Perfect Mother", "Honey Nasa Langit na Ba Ako?", "Dahil May Isang Ikaw" and "Kailangan Ko'y Ikaw", her latest movie with Robin Padilla.
_____________________________________
" You're my song
music that will never end
and I'll play you
over and over again -  
Loving so warm . .
moving so right . .
closing my eyes . .
and feeling the light 
Dreams will go on 
burning bright . .
Somewhere in the night "

- Barry Manilow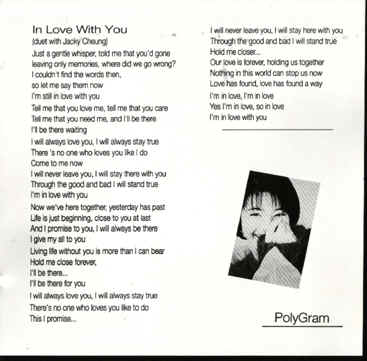 Still undecided how this area will be constructed . . .
R-2-K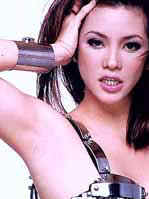 The Biggest selling album of 2000!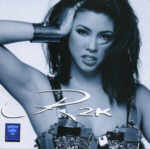 Regine Does David a Duet . .

David, how about Regine opening for you in Europe?

One of Regine's best song writers . .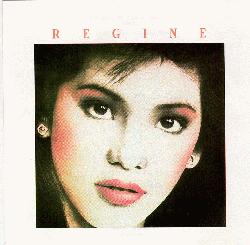 REGINE's 1ST ALBUM . .

( Click above to see Regine's Videos )