C o n c e r t O f T h e Y e a r !!

I finally got to watch Regine's R2K on TV
last June 21st, and what a show it was !


The screams were deafening . .

The songs were inspiring . .

The clothes were real striking . .

And the dance numbers were catchy . .


" FAME " " FLASH DANCE, WHAT A FEELING "
" BUILD ME UP " " TALK TO ME "


She was all over the stage -

Even flew above it! Hey-
now that was cool . .

I loved 'almost' every minute of it.
( The 14 commercials in between each song tested
my patience, but I was able to hang in there. )

Kept changing my seat because people
would block my view of the TV set !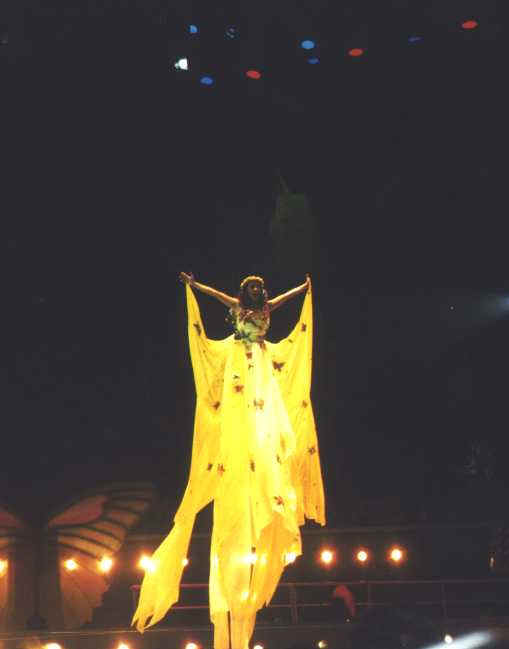 It's a bird . .
It's a song . .


It's 'SONGBIRD' Regine Velasquez!

" FAME!
I'm going to live forever
I'm going to learn how to fly
People are going to cry- Fame!
Baby, remember my name... "
Picture given by : 'REX'
The T-Rex of Regine web makers!
Incredible ... Super impressive ...
Total awe ... She 'kicked butt' that night!

Oh, what the heck-
I feel like dancing . . .

" Yehey "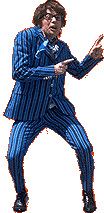 " Yeah, Baby . . ."
Midi song playing : " Let's Groove " by E.W.F.

Anybody know where I can find the midi to " Fly, Robin, Fly "


Aug. 9 -Regine's R2K moves back up
to number two on the sales charts this week
despite the release of new CDs by Viva
and PolyCosmic. It's been out for 8 months!
15 Sept -Regine's R2K is number one again!!!!
____________________@____________________



Click Here