M A R C H

28 MAR -The links in the favorite section open into
a new browser when double click. Also the links in here.

24 MAR -Changed the front page. Click the picture
on the front just once and watch Regine's pic fly away! : )

11 MAR -Regine calendar from DIGITAL TELEPHONE.

04 MAR -Created a SHOCK advertisement for our favorite
Jazz Music hangout at the botton of this Cool Section page.

03 MAR -Did some quickie fixies around the site.
Change the front picture again. But that cool
front shot from ARLAND will be back!


F E B U A R Y

28 FEB -Whoa. I like that front picture alot!
Thanks to ARLAND for the outstanding work!

20 FEB -Nice red dress Regine!! The other nice
color shot was sent to ARLAND's Regine site.
We aim to share and please our fellow chickens.

08 FEB -New Regine cover and Jaya. Mag cover section.

03 FEB -Regine endorses an alternative to Cel Phones.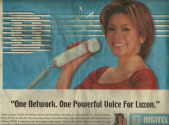 J A N U A R Y
31 JAN -Working on the front page. I'm sure you seen it.
25 JAN -New Reg-fan pictures in from a Regine fan.

24 JAN -A new Reg front page magazine cover posted!
18 JAN -A new page was added called " LIVE "
14 JAN -The new poster of the upcoming concert
of Regine with her soul singing crony clone -Jaya
Found in the more poster section.
8 JAN -Added pgs & pics into Reg Mag covers.
Cute pictures in Regine's Kids. And there
are about 3-4 areas where I dropped some
shots in. Sorry, wasn't keeping track.
Mostly old pictures I didn't post before.
Regine and Friends in Old Blk & Wht pics.
7 JAN -Here's a nice big picture of Regine
and her pal & mentor - Pops Fernandez
Check them out in the Cover 2 section.
5 JAN -A look at some of the past visits Regine
has made to California as she took time off
from the road to relax and have a good time
with friends and family. REGINE IN LA section.

Added a new page in the NEW STUFF 4 area.
( Regine at the fort in a fab dress! )
New first page in the Just Pictures section.
4 JAN -I'm back on-line and inspired! Boy, in case some
of you didn't hear I almost wrote my last life song 30 minutes
into the new year. But things worked out and I had my 1st
real vacation in ages. And I'll need another new bicycle again.
Have a safer New Year!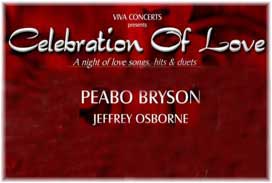 Posted plenty of pictures of Regine & Robin movie stills.
D E C E M B E R
31 Dec -New pictures in Regine's movie section TWO and THREE.
Cool Stuff area. That Regine cel phone logo thingy a fan had made.
In case you missed it be sure to check out the NEW STUFF section.
The latest pictures of Regine from fans are there.
30 Dec -New pictures in Regine's movie section that is posted in our PC
at the apt. but unfortunately somebody forgot to post it on the net. 2 pgs.
of pictures from Regine's movie launch will be posted tonight. After we get
back from a grand high school reunion! Yehey. Get to see old pals again.
See how much importance we put on our music web sites! See ya later..
26 Dec -fixed broken links on site.
resized some of the blk and white pics
but won't be loaded till later this week.
22 Dec -Regine's Movie Premiere!
Posted copies of Regine and Robin at the premiere of their
hit movie together. That movie went on to break box office
records and become the biggest grossing local made movie
of the year. And we hear it was one of the biggest in the
last decade! Check out the movie page to see the pictures.
New Regine cover in Mag cover 1 Area
14 Dec -Talk about ironies in life.
Though the TV is out and the CD player
is down. My Apt neighbors decide to play
RV's 'R2K' and her new 'LIVE' CD while
I was working this site. Then they turn
their TV on to watch ..can ya believe?
Regine in that "Celebration of Love"
concert. Talk about happy moods!
The result is probably my best and most
inspirational page yet. The new Contents area.
12 Dec -Just call me 'Flash Gordon' from now on.
Check out the cool new creations posted in the
The Making of this Web, and the Favorites sections.
SHOCK - Flash technology is now on site! Groovy Baby!
Added the page called Superstar from Inside Buzz.
You may have to download the Micro-Media thingy
in order to see it. If you got a browser you
should be ashamed to have because it can't do
what the newer ones can do. Don't Be bAdOy!
5 Dec -Pics from fans are being showcased
in the New Stuff area. Added 2 pages to it.
Made an extra pg for a poster of Regine
inside Westin 3
2 Dec -Worked on a new area.
Made a few changes/add-ons
to the main front page.
1 Dec -Added 2 more posters
to the Poster Ads area. 
Changed the midi in Guest Book
Hunted down broken links.

N O V E M B E R
25 Nov -Still Fixing. Lots of bits and pieces
around the site. Should be done this weekend.
Next week expect to see all-new material posted.
23 Nov -Happy Thanksgiving fans. Hi SongBird!
Made a new page for Regine's 'Poster Ads'
A cool nice one was posted in the 'Westin section'