" A voice that keeps me warm
and brightens my day
like the sunshine does in July "
" A heart that cools me off
like a gentle rain
every time I see her cry "

-music friend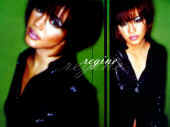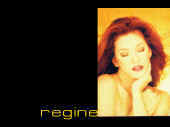 Greetings, Regine Fan . .
Thank you kind hearted fan of Regine Velasquez
for signing in Regine's guest book. Any fan of Regine
is a friend of ours. Have a peek of your entry or
read what other wonderful Fans of Regine have to say
as they came by to bond with people just like you.
We certainly appreciated all the nice things people
had to say about Regine and our web page on her.
And I feel confident to say I know she would too.

So sign in and get yourself counted as a fan
of the Philippines top female recording artist.



| | | |
| --- | --- | --- |
| | | |

Back to main site's : Table of Contents


[ GuestBook by TheGuestBook.com ]

" You're my song
music that will never end
and I'll play you
over and over again - "

" Loving so warm . .
moving so right . .
closing my eyes . .
and feeling the light "


" As dreams just go on
burning bright . .
somewhere in the night "

midi song playing : " Somewhere In the Night " by : Barry Manilow

TOP lyrics alteration by : MusikFriend