- M a n n e q u i n -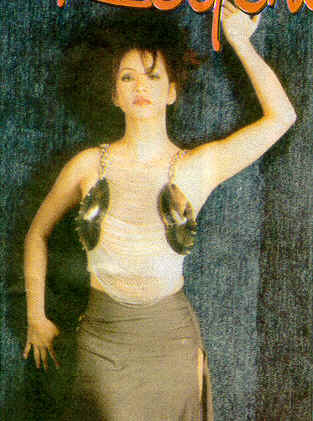 hmmm . . . I LIKE IT!
Officer to Regine :
The reason we pulled you over miss was because
your eh...uh...'headlights' were reflecting sunlight
into the on-coming traffic. Yeah, that's it!

I should also write you up for having an excessive
side opening to your dress and for walking around
in a public forum barefooted!

But 2 tickets to the show tonight gets you off with
just a warning this time. Sign them please... hehe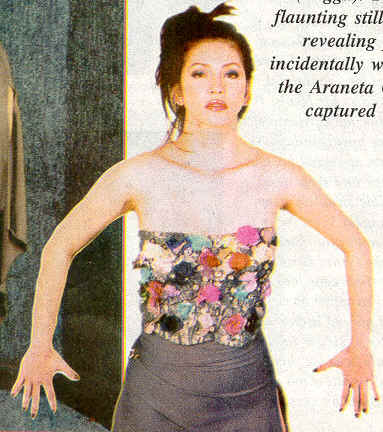 OK, Regine clone no. 1 has just finished
the first half of the show.
Let's move the other Regine clone into place now...

( So that's how she's always fresh
and never tires throughout her concerts. )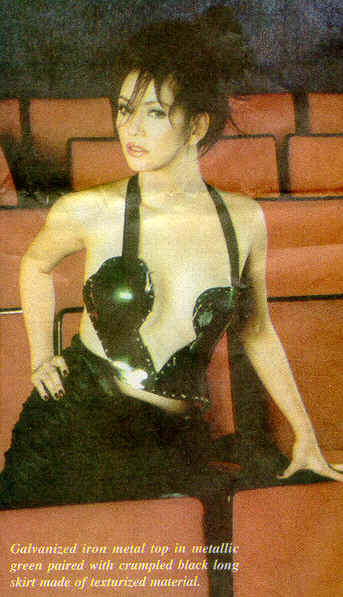 After reading the top info you realize that Regine
is basically wearing 'junk'! Man, she still looks good.
How does she do it? She may not be working as a model
but she really has the model potential. Hello- Avon!
You can't say Regine doesn't help promote recycling. hehe..

Midi Playing: " Amanda "
Return to TOP
_________________________